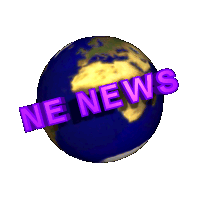 RECENT NEWS:

Ralph is currently working on a solo album, click logo below and visit my all new Ralph Tresvant Site. Listen to new songs and vote on his new single!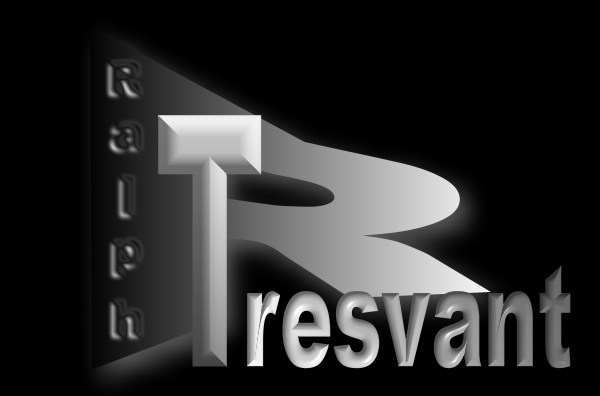 NE and others performing in Concord, CA, September 24, 2005, 3 pm at the Chronicle Pavillion. Check Ticketmaster for more info and ticket purchase. All concerts subject to change.




New Edition's CD One Love is in stores now!!! It's definitely a winner, go out and get it today! Please check out New Edition 20th - Official Site.
New Edition Foundation - Official Site Make sure you check out the Events area.




OLDER NEWS:
The following is from Brooke Payne's Official Site: New Edition will be recording their music video Hot 2 Nite at 106th & Park on July 27th, video will premier on August 2, 2004.
New Edition will be performing July 28th, on the Jimmy Kimmel Show, his show airs on ABC every weekday at 12/11c.
New Edition will be performing at the Magic Johnson Foundation Midsummer Night's Magic July 31, 2004.
New Edition is suppose to perform in Roxbury, MA Community College August 7, 2004.
New Edition is suppose to perform at the Tom Joyner Picnic, Disney World, September 4, 2004.
As always times and dates are subject to cancellation or change.



NE will be performing in Brooklyn, NY on July 12, 2004, 7:30pm at Wingate Field. It's Free. Located at Winthrop Street between Brooklyn Avenue and Kingston Avenue. Across the street from Kings County Hospital. For more info go to: http://www.brooklynconcerts.com/mlk.html
NE will be performing in Indiana at the Black Expo, Music Heritage Festival II, Conseco Field House, 7:30pm, July 17, 2004.
NE will be doing a concert in Detroit at Chene Park, June 19, 2004, 8pm it's a Tribute to New Edition and their 20th Year Anniversary, they also will be at the Essence Festival July 4. Tickets are on sale now!
NE will be performing at the Taste of Chicago on June 29th. (FREE)
NE is suppose to perform in Englewood, Colorado on June 26, 2004. The headliner is Keith Sweat.

A few updates, the NE movie may not be a movie, it may end up being a book instead, work is still in progress. The release of their new album entitled One Love, has changed many times, right now it's late August or early September.

CALLING ALL FANS: The single called Hot 2 Night, (b side All on You) has been sent to radio stations across the U.S. This is where we need all the fans to call their local radio station and request Hot 2 Night by New Edition, a lot of stations have it and are just sitting on it. It's getting the most play in Chicago right now, but we need it to be spinned all over the country. Let's help them out by requesting it as much as you possibly can, email your station, call them, whatever...just keep doing it!!! Thanks for supporting NE!!


---
New Edition is suppose to be in concert March 26, 2004 in California at the Universal Amphitheatre, brought to you by radio station Hot 92.3. Performing with Keith Sweat and Silk. Tickets on sale now!
The 20th Century Masters - The Best of New Edition - DVD Collection... the DVD release date is February 24, 2004. Support NE, Go buy it! Also there is to be a greatest hits CD released simply called 'Hits' on March 2, 2004. Preorder your copy from Best Buy today!
Ralph Tresvant starred in a Play called The Man of Her Dreams, during the month of February, 2004, and in April and May, still look out for this play, but make sure you check to see if Ralph is still in it first.
Michael Bivins is hosting a basketball event in Boston August 3, 2003.
NE to perform in Japan in August.
Tom Joyner Cruise the end of May.
Essence Awards June 6th in Cali., Aired on Fox June 27th.
Again, all these are subject to change.
NEW EDITION WILL PERFORM AT MADISON SQUARE GARDEN IN NEW YORK. 98.7 KISS R&B JAM DECEMBER 9, 2002. TICKETS ON SALE NOW!
New Edition has signed to Bad Boy Records and will be releasing an album next year and going on tour, (without Bobby).
New Edition performed on the Tom Joyner Sky Show in Indianapolis, IN Oct. 4, 2002! They did their songs that they did for the summer tour. The show was spectacular! The place was filled to capacity and hundreds and hundreds of people were turned away at the door because it was too full! Of course NE, at 5 in the morning, put on a show to end all shows, had everyone on their feet dancing! What a joy to see them perform on stage once again!
BET's Blue Print featuring New Edition was aired Oct. 2, 2002. They performed their number one hits from back in the days. From Candy Girl to Cool it Now, how did they pull that off? Extremely well! Just goes to show what true talent can do! The interview was very honest and on point. Everyone had something to say without saying it in a negative manner but still being honest. I think that showed that they are professionals in every sense of the word. Congrats to NE for making that magic dance across our screens once again!
New Edition did a summer tour as a prelude to their upcoming 20th Anniversary Reunion. The tour featured NE's songs that are already out, from Candy Girl to Hit Me Off, and a few solo songs, Ralph did Sensitivity, Johnny sung My, My, My and BBD did the beginning of Poison, and sung Do Me, while Ricky blowed When Will I See You Smile Again. Now they will start recording new tracks for their 20th Anniversary in 2003. We can look forward to a new album and a much larger tour. NE's concert performances had the audience on their feet from the beginning to the end of the show. It was spectacular! New Edition put the E in entertainment. Never has there been a group of their calibur. After nearly 20 years, with the same members performing, NE is in a league all its own. They truly are a remarkable group that has stood the test of time. A lot of male groups have come up behind them, a lot of them making it big because of the inspiration that NE put out there, not only being an inspiration to these groups but also inspiring major record companies to seek similiar groups because of the success of New Edition...They are the footprints of our generation of male groups.
As requested: Hip-O Records is releasing a Johnny Gill, "Ultimate Collection," album on March 26, 2002! This will definitely be a great buy! Just click on the above link for the track listing and more info on how you can get your own copy.
Ralph Tresvant starred in a Play, entitled Who Can You Trust. It began February, 2002.
Bell Biv DeVoe released a new album called BBD December 18, 2001. Make sure you go and get it! You won't regret it.
Johnny Gill starred in a Play called A Fool For Love that toured the U.S.
Ralph Tresvant and Johnny Gill were in a Play called Listen to Your Woman which toured the U.S.
Ricky's solo album is called Ricardo Campana. You can purchase Ricky's album from Wherehouse stores or look for it online. It's a must have! Ricky also starred in a Play called Making It that debuted in Las Vegas this past February 2001.
A New Edition compilation CD was released May 9, 2000. Go buy it!! Some nice mixes are on it.
New Edition, Ralph Tresvant, Bobby Brown, Johnny Gill, Ricky Bell, and Bell Biv DeVoe have a few Unofficial Fan Clubs on Yahoo, by the fans who love them. Please go to Yahoo.com under Groups and do a search. Join the Groups!!!
Ralph Tresvant formed a group with long time friend Danny Dillman back in 1992, called Crucial HeartBreak. You can buy the CD at MP3.com right now. Ralph is also featured on the CD. CHB is suppose to return to the studio again. Check out their Official Fan Club in Yahoo clubs, under Crucial HeartBreak. Click here on Crucial HeartBreak to hear some of the songs that were uploaded to MP3.com, buy the CD, or access CHB's website and email.
On August 26, 1999 www.Billboard.com featured an article stating that Ralph Tresvant was starting his own label and will be releasing an album also.